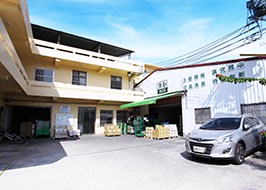 Taiwan Factory 1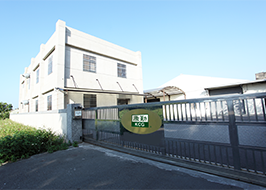 Taiwan Factory 2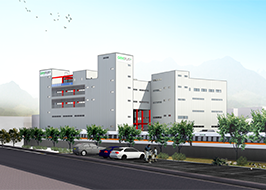 Taiwan Factory 3
Enterprise Spirit
There`s no best, only better;
Work hard and continue improving
In 1988 Mr. David Peng established KUCHING INTERNATIONAL LTD(KCG). With a history of heritage, it has accumulated more than 30 years of professional experience in the production of ceramic cartridges. Now, Mr. Peng Hao-Nan and Mr. Peng Chien-Te continue to operate the company.

KUCHING INTERNATIONAL LTD. (KCG) focuses on the design and manufacturing of precision ceramic cartridges. We are proud of its unique global processes and equipment, it conducts the design and development of sanitary water taps for major brands in the world through the high precise plastic injection, manufacturing of ceramics, composite machine and highly automatic assembly machine.
We conduct technology research and development for superior quality
KUCHING imported production automation, which was leading the industry in 1998, and gave priority to the production equipment which was safe and reliable mechanical arms that fully met customer requirements. The quality system with the advanced inspection equipment can be measured precisely and product quality can be most seriously checked. In addition, in 1999, the quality system constantly passed the international certifications of IAPMO of North America, NSF, WATER MARK of Australia, ACS of France, WRAS of the UK, KTW & W270 of Germany, SS375 of Singapore, etc. The management team in KUCHING has shown the required responsibility for its products.
From the design development of ceramic cartridges, machining, assembly, on-line testing, quality inspection, quality assurance management of precise components to on time delivery, KUCHING shortens the manufacturing process, reduces production cost to acquire the maximum benefit for its customers. Under the operating philosophy of keep improving and customer first, we require the attitudes of honesty and professional responsibility to protect each customer of KUCHING, and provide them with top-quality services.
We fully meet our customer demands with a customer-oriented attitude, and enhance development efficiency through the advanced computer-aided system of CAD / CAM and the 3D model printer.
We have a professional lab of inspection examination (tensile machines, 2.5D checking machines), a multifunctional life test station (a destructive testing machine of water hammer, test for flow and comfort degree, electric strength test), a test machine for noise, etc.
Automation Integrated process capabilities
With the concept of the computer integrated manufacturing environment, the engineering team with rich experience for R&D design and the skill of materials feeding which are developed by KUCHING accomplish on-line production and detection only one time from the all-electric forming articulated machines, which are imported from Japan, to the high-precision production with the fully automatic mechanical arms, I.P.Q.C routing inspection of the full process, and F.Q.C (one hundred percent complete inspection of air pressure).
We have customized products of Standard type, Outlet in Front type, Side-Outlet type, On/Off Only type,Diverter type, Rotary type, Joystick type,2-Step type,Water-Saving type,Cold Start type, Pipe Connected type,SIC ceramic disc,NF type, Auto-Return-To-Cold type,Customized products. A full range of products are designed by water saving, energy conservation, environment protection and go with the sound quality assurance system to make each one of our products meets customer demands.
The professional laboratory in KUCHING meets the standard functional testing of the USA, Europe, Japan, China, Taiwan and other countries. KUCHING's customers who need apply for certifications can carry out completed testing in the laboratory of KUCHING first to make sure that their products can pass the certification, and then their products will be able to be sent to test for certifications which can save the cost of testing.
KCG is fully aware that adhering to quality, innovating technology and adopting advanced equipment to vertically integrate the related technologies are key factors for successful business operations for us and customers.